GUIDE TO EROTIC MASSAGE CANDLES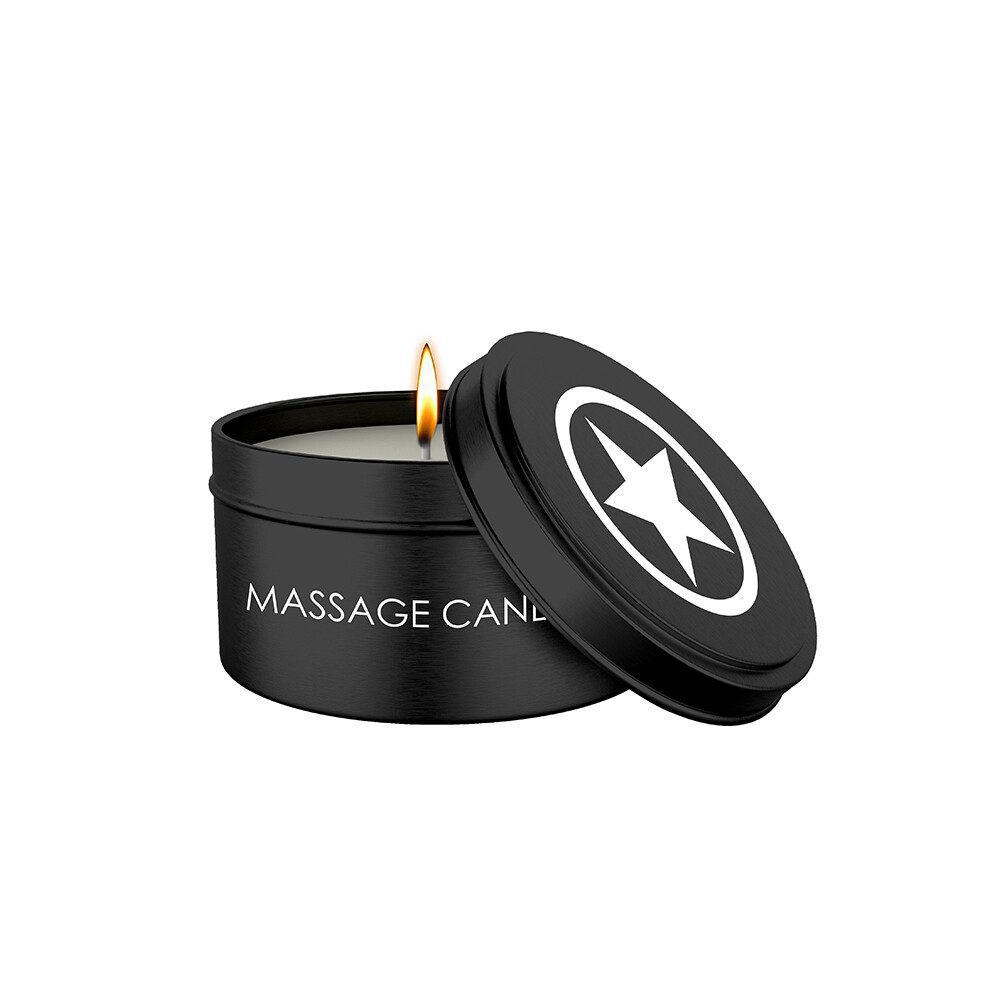 Erotic massage candles can make your foreplay better than you can imagine. It's a very popular romantic foreplay that couples adopt to add extra fun to their sexual life. A famous quote says no one hates massaging ever; it can't be possible to avoid an offer of massaging. Using massage candles can light up your massage experience to a very high level. It helps to strengthen bonding with your partner.
Massage candles are not ordinary candles that you used at birthday parties. Massage candles melt down into oils. Oils that hydrate your skin as well as spread a sweet fragrance in the room. Playing with temperatures in bed can add kinky feelings during playtime. It is positively mood-boosting for both you and your partner. We will give you details about erotic massaging to guide you in having a boost in your sexual life.
MASSAGE CANDLE BENEFITS
Massage candles turn into warm oils when it melts. Cold oils can not help relax your muscles, but massage candles can. Warm massage oils help to ease your muscles and increase your blood flow before you start playing. It makes your room smell better. Massage candles have ingredients that soften the skin and keep it hydrated for a long time. None like massage candles can set up a strong romantic mood in your room.
MELTING TIME
Massage candles likely take half an hour to melt down into warm oil. In case you can leave it for burning earlier because you may not wait during foreplay. To maintain the mood, start burning massage candles before foreplay.
HOW TO USE MASSAGE CANDLES
As mentioned earlier, let the candle burn for half an hour. It will fill your room with a seductive fragrance and warm light. Put the candle next to your bed on a stable flat surface like chairs or bedside shelves. Feel the temperature by touching it with your fingertips. If you feel okay with the heat, then apply it to your skin.
For the best feeling, you can put a blindfold on your partner to surprise. Warm and melted wax will add a high amount of mystery to your foreplay. Hot liquid wax onto your skin will give your partner heavenly erotic bliss.
MASSAGE CANDLES SKIN
Massage candle ingredients are skin-friendly, which softens skins. Let's discuss some of the massage candle ingredients.
SOYBEAN OIL
Soybean oil is rich in some skin-friendly ingredients. Linoleic acid, vitamins, and antioxidants nourish skin very profoundly. All of the ingredients are present in soybean oil. Researchers say that soybean oil is also a remedy for skin barrier recovery.
SHEA BUTTER
Shea butter is widely known as a useful material for anti-aging. It has been medically proven that shea butter soothes skin. Using shea butter makes your skin younger-looking and smoother. Shea butter has ingredients that are highly anti-inflammatory. It reduces the chance of overheating issues.
Remember that massage candles has no lubricating power. So, don't try to use it inside your body. Its heat can even damage latex materials like condoms, dental dams. While using massage that it is warmed oil at all, don't do anything stupid during playtime in excitement.
USE MASSAGE CANDLES NOT REGULAR CANDLES
Why not regular candles? These are the commonly asked questions about massage candles. The answer to this question is using traditional home usage candles, and massage candles for erotic massages are not the same. Both are candles, and both burn, but they are not the same.
Massage candles are specially designed for erotic massaging, BDSM waxing playing. Massage candles are made of skin-friendly soybean-based ingredients with added sweet fragrance flavor. On the other hand, regular candles are made of everyday wax materials that can burn and give you scars during playtime. It can ruin the sweet moments that might lead you permanently leave this foreplay.
Our only recommendation is to use unique candles for erotic massaging purposes—massage candles for light temperature play, commonly known as massage candles, lotion candles, or massage oil candles. Now there are differences between massage candles, bondage candles, and regular candles.
MASSAGE CANDLES
Candles are the best to use for having romantic foreplays. Massage candles are an excellent option for beginners. Beginners can play with temperature to make romance more erotic. When massage candles melt, it turns into fragranced oil. You can relax your muscles by applying it to your skin before you start playing. Massage candles spread a sweet smell, and it is delightful, indeed to enhance your romantic mood.
One thing to observe while using massage candles. That's why the jar and the candle can reach high temperatures if it remains burning for a long time. So, check the heat before using it, and never let the candle stay lit for over an hour.
MASSAGE CANDLE FEATURES
Melts completely into liquid oil
Quickly absorbs to the skin
Not more pain process
Sweet smelled and helps relaxing
KISSABLE MASSAGE CANDLE
There are flavored massage candles that can be kissed, licked. You can lick your partner while pouring it into your partner's body. And help your partner to have intense erotic arousal foreplay.
BONDAGE CANDLES
The main difference between bondage candles and massage candles is in heating. Bondage candles raise more heat than massage candles. It quickly turns into solid wax from liquid form. It is perfect for BDSM torture play. Although it looks like regular candles, they are not the same. You can add different colors to it for kinky artistic play.
Always remember to shave off before jumping into bondage wax play. Or else it will be painful while removing.
BONDAGE CANDLES FEATURES
Designed for pain play
Not for massage
REGULAR CANDLES
It is not suitable for wax play. It can cause burning when applied to the skin and might give you a permanent scar.
Wax playing is an excellent way to foreplay before sex. You should know about the right candles to use for having maximum fun.